Open: Tuesday, Thursday, Friday, Saturday, Sunday 12-3pm. Thursday 5-7pm; Closed Mon & Wed.
Individual Donations
Individual donations mean the world to us. You've opened your heart to make a profound difference in the lives of homeless animals. Your donation enables EASEL to continue its vital care programs and services. As a 501(c)3 charitable organization, we are most appreciative of your generosity and strive to maximize our efforts in ending euthanasia, preventing pet homelessness across Mercer County, and saving lives.
Here are just a few ways your individual donation is put to work: to pay for veterinary care, mend broken bones, to spay/neuter every pet adopted, to support our trap-neuter-release (TNR) program, to fund our dog training program, and to rehabilitate animals subjected to cruelty and neglect.
The more support we receive from individuals like you, the more foundations and corporations are willing to help our shelter animals too!
Cash Gifts
Cash gifts, the easiest way to give, offer a tax deduction for the full amount of the gift in the year it is made. Whether you're honoring the memory of a loved one or acknowledging someone on a special occasion, such as a birthday, graduation, or anniversary, a charitable gift can be a meaningful way to express your appreciation for that person. You can Donate Online or mail your check to EASEL Animal Rescue League, PO Box 5903, Lawrenceville, NJ 08638 (please include your phone and/or email in case we need to contact you.)
In Honor / In Memory
We all know someone special, someone we admire. "In Honor of" and "In Memory of" gifts are wonderful ways to express your appreciation for that person or pet. It is a unique and personal way to celebrate a milestone or memorialize a loved one's life and accomplishments while helping EASEL fulfill its mission. Your gift can even be used to mark a special occasion such as a birthday, anniversary, graduation, wedding, or holiday. Simply Donate Online and be sure to fill in the In Honor/In Memoriam fields. EASEL will send your honoree or the pet's family a card stating that you donated (the amount of your gift will not be included).
Sponsor a Pet
Want to adopt but it's not possible for you right now? Looking for the perfect gift for someone who has it all? Wish you could help a homeless pet? You can by sponsoring an animal!  As a no-kill shelter, our animals stay with us until they are adopted – sometimes that is quite a while. You can become a special friend to one of our residents and keep them happy and healthy until they find there forever home. Just $50 can feed animals for a whole year.
If you choose to sponsor a specific animal, you will receive a personalized Certificate of Appreciation from your sponsored pet thanking you for your generosity. Or, you may prefer to donate a spay/neuter operation for a dog or cat in our shelter or as part of our feral TNR program — both focused on proactively reducing unwanted and abandoned animals. Just let us know your preference when you Donate Online.
Monthly Donations
You can make a difference every day through monthly contributions. Simply Donate Online and indicate the amount you'd like to contribute each month.
Matching Donations
Your gift to EASEL could be doubled, or even tripled, by having your gift matched by your employer! Many companies match donations made by employees to charitable organizations. Ask if your company provides matching donations.
igive.com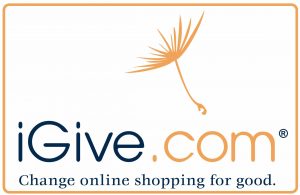 Every time you shop at any of the 1,800+ online stores in the iGive network, a portion of the money you spend benefits EASEL Animal Rescue League. It's a free service, and you'll never pay more when you reach a store through iGive. In fact, smart shoppers will enjoy iGive's repository of coupons, free shipping deals, and sales. To get started, just create your free iGive account at www.iGive.com/EASEL. Note: The iGive Button is an optional feature that makes shopping super easy without having to go through the iGive site. You can use iGive without installing the Button – just remember to go through the iGive website or e-mail newsletters to get credit for your donation.
Wills/Trusts/Legacy Gifts
A planned gift gives you the opportunity to make a gift that advances our mission for years to come. Naming EASEL Animal Rescue League in your will or trust is a wonderful way to show your support while accommodating your own personal, financial, estate-planning, and philanthropic goal. Your legacy gift to EASEL may be:
Cash gift
Securities
Personal property
Real Estate (real estate is accepted on a case-by-case basis with minimum valuation considerations and a written appraisal)
The remainder, or residue, of your estate, or that which remains after bequests have been made.
Simply include the suggested language below in your will/trust:
"I give and bequeath to EASEL Animal Rescue League, a not-for-profit corporation, with principal offices presently located at 33 Quaker Road,, Princeton Junction, NJ 08550, the sum of $______, or _______% of my estate, to be used for the accomplishment of its general purpose (or for a specific purpose as indicated)".
You choose how you would like your gift to be used:
Unrestricted Gift: the gift can be used where the need is greatest
Restricted Gift: specifies how the gift can be used or to fund a particular program
Vehicle Donations
Donate your car and receive a charitable tax deduction while providing valuable funds in our efforts to save lives. EASEL Animal Rescue League is a 501(c)(3) nonprofit animal organization.
Here's how else you may benefit: free up valuable space in your garage or driveway, potentially save on costly repairs you were considering, and save yourself the headache and hassles that come with selling a vehicle yourself. It's fast. It's easy. It's a win for you and for EASEL Animal Rescue League.
Charitable Remainder Trust
A Charitable Remainder Trust (CRT) is a life-income arrangement that provides you and/or other beneficiaries with a stream of income for life or for a period of years. After the trust terminates, the principal, or "remainder interest," goes to EASEL. Unlike other life-income arrangements, CRTs are separately invested and managed trusts. Please note that EASEL does not manage these trusts for donors. For more information, please contact kazarchi@easelnj.org or call 609-883-0540.
Donate Online – Right Now!
We've made it easy for you to make a difference, right here, right now by making an Online Donation. You know the great work we do. You know the lives we are saving and the new families we are creating. It takes a village. Make a difference.